Tyler Drug Crimes Lawyer
Relentless Defense in Cherokee County, Van Zandt County & the Surrounding Areas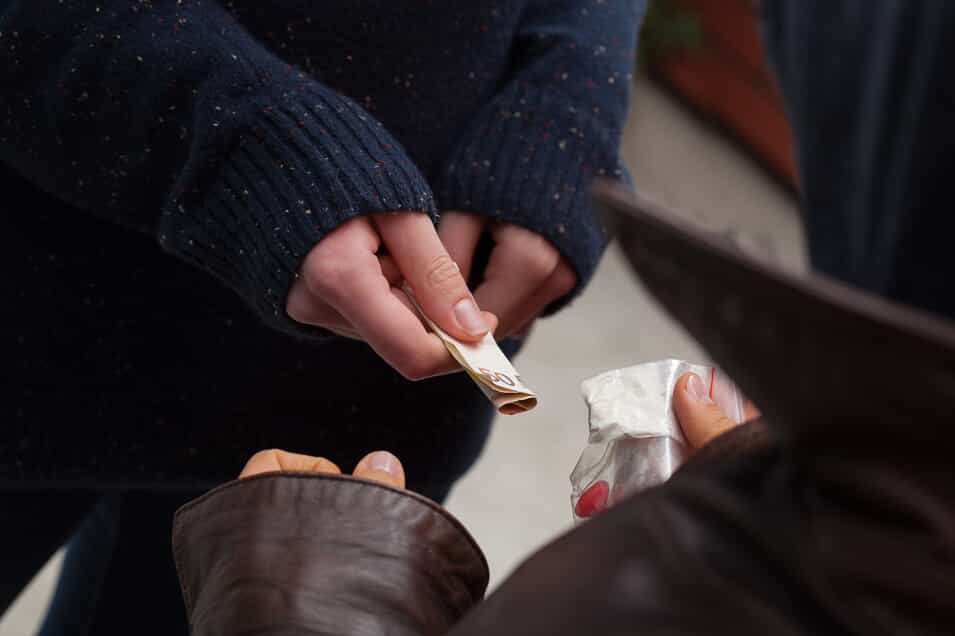 In 2016, two districts in Texas held the top two spots for most drug trafficking. As a border state, Texas deals with more drug crimes than the rest of the country. This means law enforcement tends to be more aggressive when charging people they think could be guilty of such offenses, making it that much more important to work with a skilled Tyler drug crimes lawyer when defending against the charges. At Rollings Wood & Pace, we have handled thousands of cases, and we know what to do to help our clients get the best possible outcome for their situation.
Call (903) 408-3332 now or contact Rollings Wood & Pace onlineto schedule your free consultation about your case.
Types of Drug Crimes
Rollings Wood & Pace can help you if you were charged with drug crimes involving:
Possession of Marijuana
Possession of a Dangerous Drug
Possession of a Controlled Substance
Manufacture/Delivery of a Controlled Substance
Federal Drug and Conspiracy Cases
What are the Penalties for Drug Crimes?
In Texas, penalties for drug related offenses can range from a Class B misdemeanor that carries a punishment of up to 180 days in county jail to a first degree felony that carries a maximum term of life in prison.
Generally the offense level is determined by three factors:
the type of controlled substance involved
the amount or weight of the controlled substance
whether the drugs were for personal consumption or for distribution
In East Texas, law enforcement and District Attorney's Offices continue to take these charges very seriously and often times seek to pursue the highest amount of punishment possible. Understanding this, it is important to have experienced criminal defense lawyers on your side to help resolve any situation you have found yourself in.
Possible Defenses to Your Crime: Legal v. Factual
No matter the type of drug or the amount involved there are generally two main defenses in every possession case: a legal defense and a factual defense.
Though drug related offenses seem straightforward that is far from the truth. In fact, many times these cases are ripe with legal issues that may include illegal detentions, flawed searches, and unlawful seizures of the narcotics. Having the ability to spot these intricate issues takes experience and attention to detail. More importantly the exploration of these issues may be the difference between ones freedom and incarceration. Our attorneys have handled thousands of drug related cases and are equipped to fight for your legal rights.
However, just because you are lawfully arrested and charged with a drug related offense does not mean your case is over. The state must prove that you had knowledge of the controlled substance in question. In other words, there must be facts that link you to the contraband. Choosing a competent defense attorney who can point out the factual problems of your case to either the prosecutor or a jury is the first step to a successful outcome.
In any case, calling our Tyler drug crimes lawyers right away can help you plan an effective defense that will give you the best chance at a favorable outcome. Don't wait to get started on building your case.
Call (903) 408-3332 to begin exploring the legal and factual issues in your case.
Client Testimonials
Our Clients Share Their Experiences
- Landon Simmons

- Hailey Jones

- Bryanna Chapman

- Jamie Boersma
Accessible to Our Clients

Client satisfaction is our top priority. We are always available to assist our clients in their time of need.

We Truly Care for Our Clients

We are a compassionate and family-oriented firm. We take pride in getting to know our clients and how to best tell their story.

Go-To Firm for Drug Crimes

We practice in multiple facets of criminal law, however, we are known in the community as the go-to firm for Drug crimes.

Trusted & Respected

Our hard-working attorneys have gained the trust and respect of those in our community and the people we have served.