Criminal Trespass Protecting Your Freedom Is Our Top Priority
Tyler Criminal Trespass Lawyer
Defending Against Criminal Trespass Charges in Texas
When it comes to legal matters involving criminal trespass in Texas, you need a dedicated and experienced attorney by your side. At Rollings Wood & Pace, our Tyler criminal trespass attorney is committed to safeguarding your rights and providing comprehensive legal assistance. With our extensive experience in criminal defense, we understand the importance of securing a strong defense when facing criminal trespass charges.
Call Rollings Wood & Pace today at (903) 408-3332 or contact us online to schedule a consultation with our criminal trespass attorney in Tyler.
What is Criminal Trespass?
Criminal trespass is a serious offense that involves entering or remaining on another person's property without their given consent. In Texas, this offense is defined in the Texas Penal Code Section 30.05, and it encompasses a wide range of activities, from unauthorized entry into a residential or commercial property to refusal to leave a property when asked to do so.
What are the Penalties for Criminal Trespass in Texas?
Understanding the potential consequences of criminal trespass in Texas is crucial to your defense. If you are facing charges for criminal trespass, you can expect penalties including:
Class B misdemeanor
Up to 180 days in jail
A fine of up to $2,000
Defenses Against Criminal Trespass Charges
Successfully defending against criminal trespass charges requires a deep understanding of Texas law and a strategic approach to your case. Our criminal defense attorneys at Rollings Wood & Pace have the experience to build a strong defense tailored to your unique situation. Some common defenses against criminal trespass charges include:
Lack of Intent: If you can indicate that you did not have the intent to trespass, your charges may be reduced or dismissed.
Consent: If you had permission to enter the property, either explicitly or implicitly, it can be a strong defense against criminal trespass charges.
Mistaken Identity: You may have been wrongly identified as the trespasser, and we can help prove your innocence.
No Warning: In cases where you were not warned to leave the property or had not yet been asked to leave, this can be used as a defense.
Constitutional Rights Violation: If your Fourth Amendment rights were violated during the arrest, we can challenge the legality of the search and seizure.
Contact Our Tyler Criminal Trespass Attorney Today
Navigating a criminal trespass case can be a complex and daunting experience. With your rights, freedom, and future at stake, having a skilled and dedicated attorney on your side is essential. At Rollings Wood & Pace, our Tyler criminal trespass lawyer will listen to your side of the story, assess the evidence against you, and create a strategic defense tailored to your unique circumstances. Let us help you safeguard your rights and build a solid defense strategy. Don't hesitate to contact us today to take the first step in securing your future.
Contact Rollings Wood & Pace today to get started with our Tyler criminal trespass lawyer.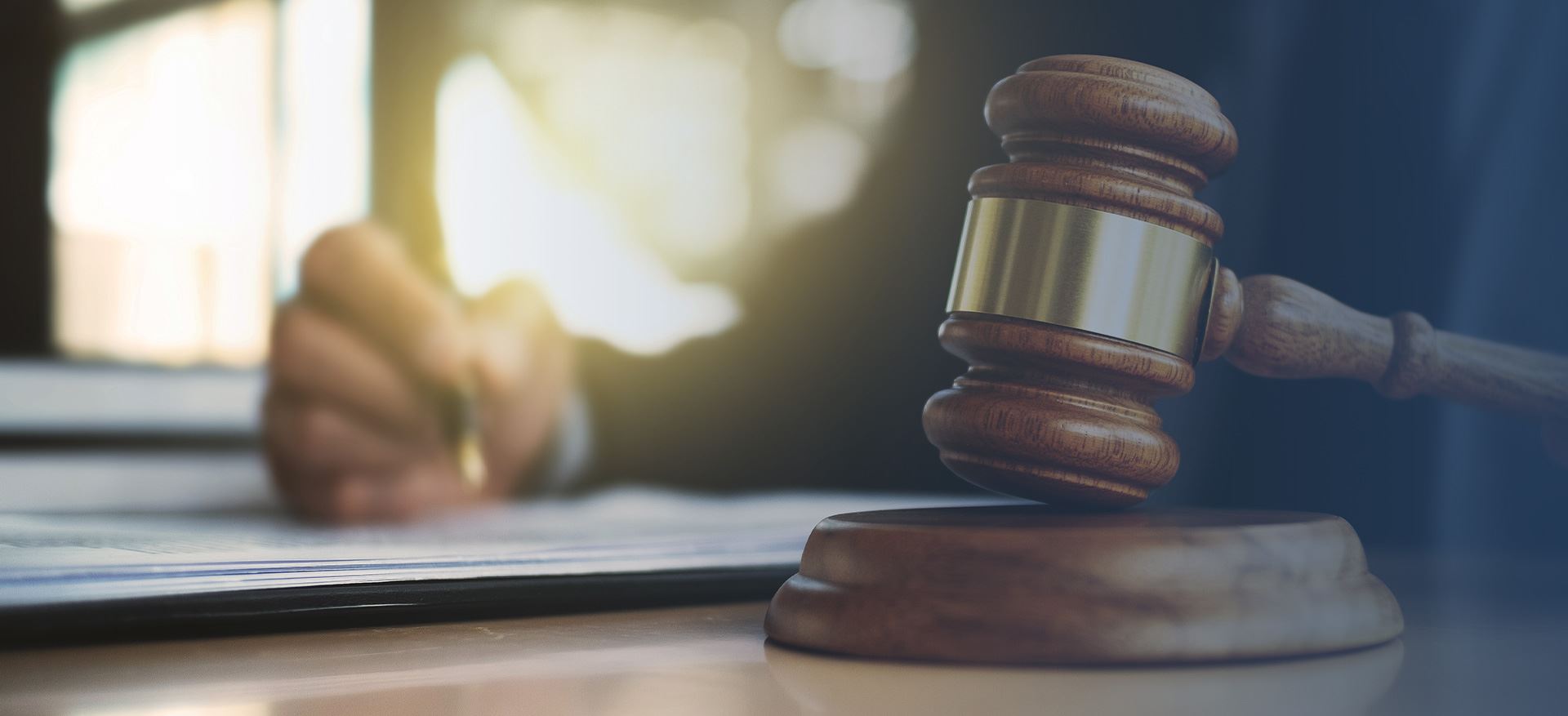 Our Results Speak For Themselves
Our top priority is to devise customized legal strategies that are tailored to the unique legal needs of our clients, no matter how simple or complicated their situations, might be.
Declined for Prosecution Driving While Intoxicated

Charges Reduced Driving While Intoxicated

Case Dismissed Felony Evading Arrest/Detention and Unlawful Possession of Firearm by Felon

Case Dismissed Manufacture/Delivery of Controlled Substance

No Billed by Grand Jury Murder

No Billed by Grand Jury Murder & AADW
"I couldn't be happier with the work of Mr. Brian and the rest of his team."

I recently had an event go down that could've put my life on stand-by and possibly pulled me away from my home state. I asked a man who was the best lawyer in the area and he said "Kelly Pace. They'll get ya right." The name had a ring to it. Just ...

- Landon Simmons

"Would definitely recommend!"

They are so nice and genuine in caring about helping your situation! Would definitely recommend!

- Hailey Jones

"Jeff and Brian work as a team which I loved."

Highly recommended Attorneys. They kept me so well informed about every detail of this process, and they're very very affordable. Jeff and Brian work as a team which I loved, and their paralegal, Brenda, is always there if you have any worries.

- Bryanna Chapman

"I can't put into words how grateful I am for the skill, wisdom, tenacity and heart of the attorney's at the Law Office as well as the staff."

I can't put into words how grateful I am for the skill, wisdom, tenacity and heart of the attorney's at the Law Office as well as the staff. Their candor, wisdom and guidance in each conversation assured me I was not walking this path alone. They ...

- Jamie Boersma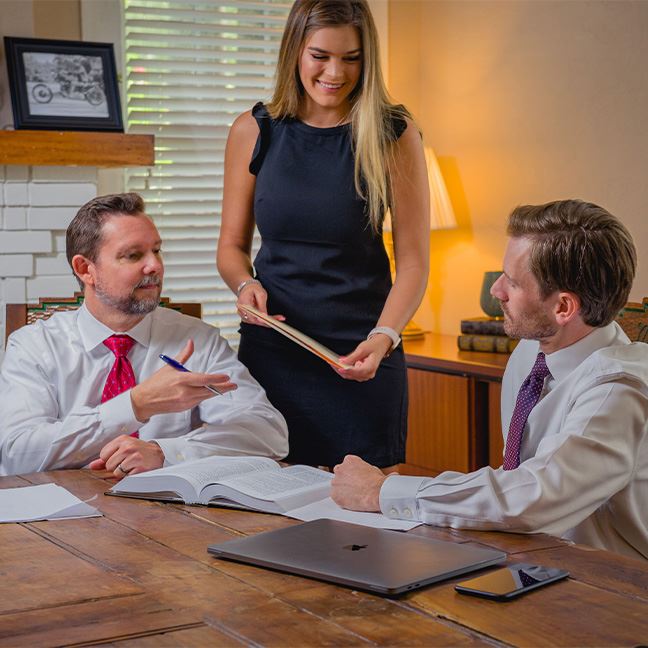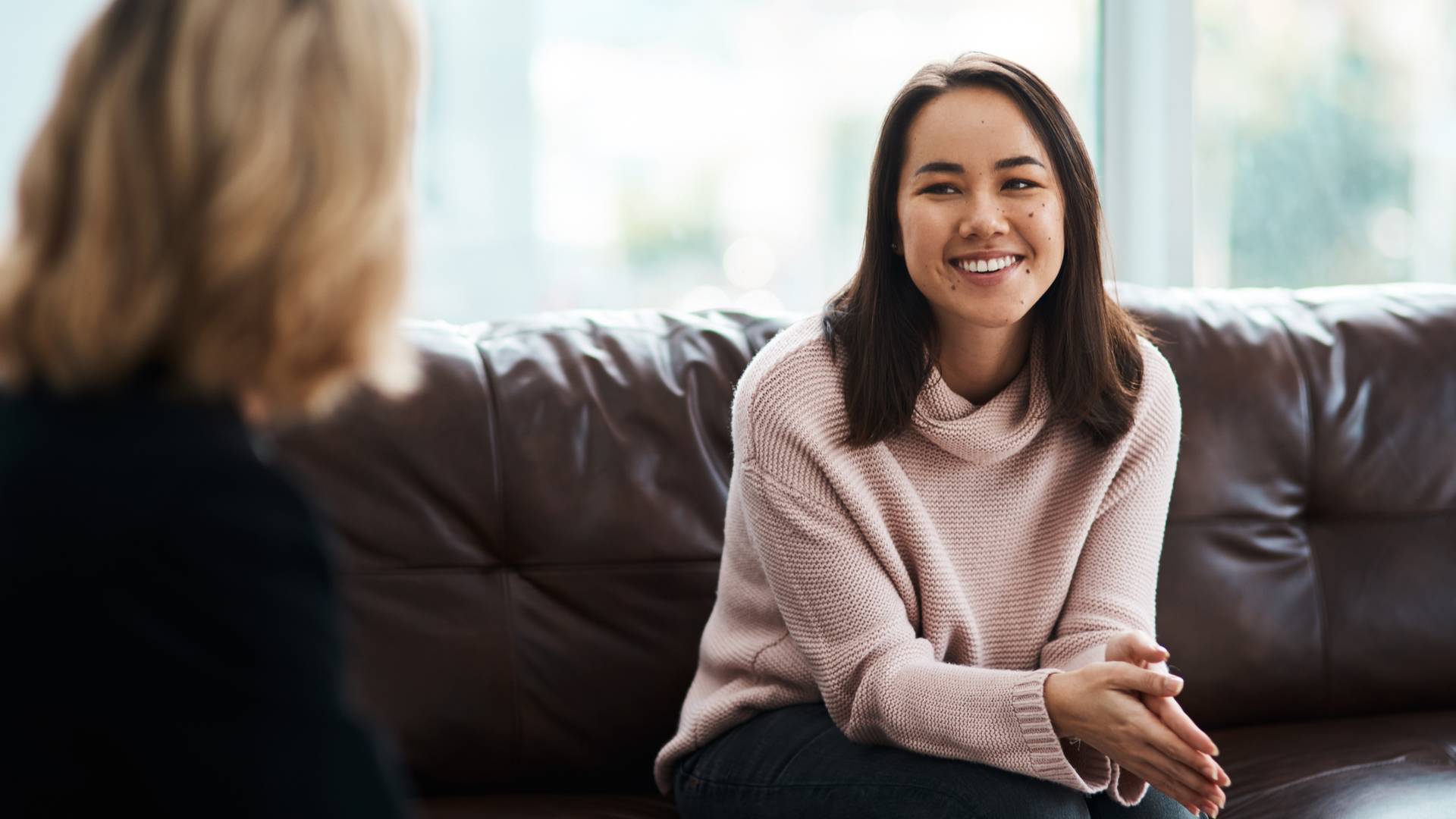 Free Consultation

We offer free consultations to get to know our future clients better and see how we can best suit their needs.

Accessible to Our Clients

Client satisfaction is our top priority. We are always available to assist our clients in their time of need.

We Truly Care for Our Clients

We are a compassionate and family-oriented firm. We take pride in getting to know our clients and how to best tell their story.

Go-To Firm for Drug Crimes

We practice in multiple facets of criminal law, however, we are known in the community as the go-to firm for Drug crimes.

Trusted & Respected

Our hard-working attorneys have gained the trust and respect of those in our community and the people we have served.

Decades of Experience

Our experienced trial lawyers have the skill and knowledge to protect your freedom and constitutional rights.