Misdemeanor Crimes Protecting Your Freedom Is Our Top Priority
Tyler, TX, Misdemeanor Attorneys
Aggressive Representation in Cherokee County and Van Zandt County
A misdemeanor is considered less serious than a felony. While misdemeanors may not have the same severity level as felonies, they can still lead to significant consequences. In the context of misdemeanor charges, individuals may be sentenced to county jail for up to one year. It's important to note that convictions can result in lasting legal and personal repercussions.
Understanding the nature of misdemeanor charges is crucial for anyone accused. When you know the charges against you, you can make informed decisions about your legal defense. Knowing what you're up against and the potential consequences of a conviction allows you to develop a strategic approach to fight the charges effectively. This strategy may involve seeking the guidance of a misdemeanor lawyer in Tyler, Texas. An attorney can be valuable in helping you navigate the legal system and seek a favorable outcome for your case.
At Rollings Wood & Pace, we have defended the rights of thousands of clients facing criminal charges. Our extensive experience covers various cases, and we leverage our knowledge and legal skills to craft robust defense strategies. We understand the unique challenges of misdemeanor cases and are dedicated to providing our clients with effective legal representation.
If you or someone you know is facing charges, please contact our misdemeanor attorneys in Tyler by calling (903) 408-3332.
Classification of Misdemeanors in Texas
Texas categorizes misdemeanors into three classifications: Class A, Class B, and Class C.
Class A Misdemeanors
Class A misdemeanors are the most serious among misdemeanor offenses in Texas. They can result in a punishment of up to 1 year in county jail and/or a fine of up to $4,000.
Examples of Class A misdemeanor offenses include:
Assault involving the intentional, knowing, or reckless causing of bodily injury
Driving while intoxicated (DWI) with a blood alcohol concentration (BAC) of 0.15 or more
Burglary of vehicles
Class B Misdemeanors
Class B misdemeanors are less severe than Class A but carry significant penalties. They are punishable by up to 180 days in county jail and/or a fine of up to $2,000.
Violations resulting in Class B misdemeanor charges include:
Driving while intoxicated (first offense with no aggravating factors)
Theft of property valued between $100 and $750
Class C Misdemeanors
Class C misdemeanors are the least serious misdemeanor offenses in Texas. They do not involve jail time but can result in a fine of up to $500.
Below are examples of Class C misdemeanors:
Public intoxication
Possession of an alcoholic beverage in a motor vehicle
Theft of property valued at less than $100
Recognizing these classifications and their associated penalties is crucial for individuals facing such charges. Depending on the circumstances, legal representation from a Tyler misdemeanor lawyer can be instrumental in handling the case.
The Legal Process for Misdemeanors
Navigating a misdemeanor charge involves a well-defined legal process, and understanding each step is crucial for anyone facing such allegations.
These cases typically go through the following stages:
Report of a violation: The process often begins with a report of a violation, which can come from various sources, including law enforcement, witnesses, or the alleged victim.
Police investigation: After receiving a report, law enforcement agencies investigate to gather evidence and build a case against the individual accused of the misdemeanor.
Arrest or order to appear: If the evidence supports it, the individual may be arrested by law enforcement officers. Alternatively, they may be issued a citation or summons to appear in court on a specific date.
Arraignment: During the arraignment, the accused individual appears in court, and the legal charges against them are formally read. At this stage, they are also advised of their rights, including the right to legal representation.
Plea negotiations or trial: There are typically two primary options following the arraignment. The accused can enter plea negotiations with the prosecutor, where they may agree to plead guilty to reduced charges in exchange for a lighter sentence. Alternatively, they can go to trial, where a judge or jury will hear and decide the case.
Sentencing: If the accused is convicted, they will proceed to the sentencing phase. The penalties imposed will depend on various factors, including the nature of the offense, the individual's criminal history, and the case circumstances.
The Role of a Misdemeanor Attorney
A Tyler misdemeanor lawyer plays a vital role in the justice process. They can protect the rights of their clients at every stage of the case. This includes ensuring that proper legal procedures are followed and that the accused is treated fairly. If violations of their client's rights occur during the investigation, arrest, or court proceedings, an attorney can be proactive in addressing these issues and seeking remedies.
Lawyers also provide legal representation during arraignment, plea negotiations, and trial. They work diligently to build robust defense strategies, question witnesses, and present compelling arguments to support their client's case.
Why Choose Our Team?
At Rollings Wood & Pace, we have a track record of crafting effective defenses for our clients. Our team brings years of experience handling misdemeanor cases, and we've defended the rights of numerous individuals facing a wide range of charges.
Our firm takes pride in our in-depth knowledge of local laws and court procedures. This localized insight is invaluable when it comes to navigating the complexities of the legal system. We are intimately familiar with the intricacies of the legal landscape, enabling us to provide informed guidance and representation tailored to the unique aspects of your case.
If you're facing misdemeanor charges in Tyler, Texas, take the first step toward a robust defense by contacting us at (903) 408-3332 for a free consultation.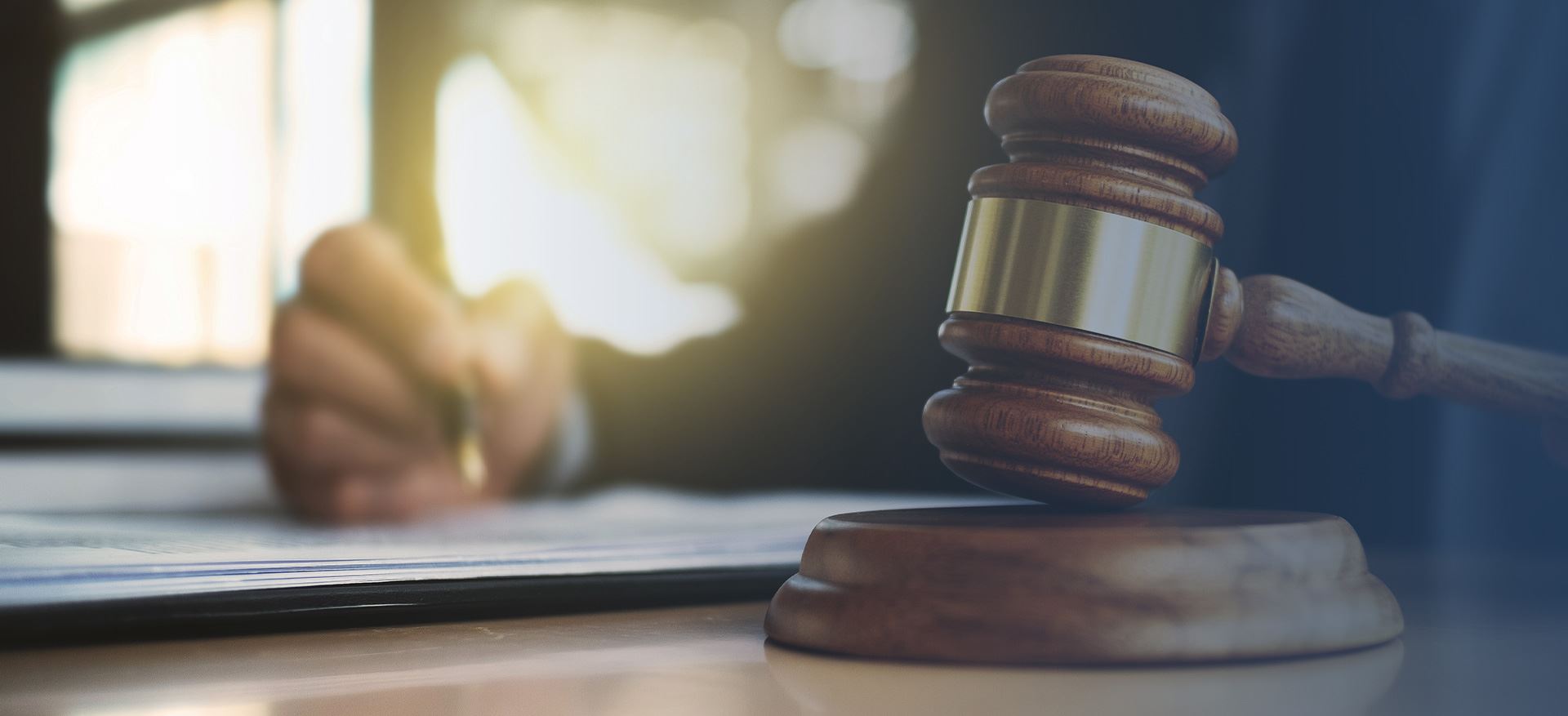 Our Results Speak For Themselves
Our top priority is to devise customized legal strategies that are tailored to the unique legal needs of our clients, no matter how simple or complicated their situations, might be.
Declined for Prosecution Driving While Intoxicated

Charges Reduced Driving While Intoxicated

Case Dismissed Felony Evading Arrest/Detention and Unlawful Possession of Firearm by Felon

Case Dismissed Manufacture/Delivery of Controlled Substance

No Billed by Grand Jury Murder

No Billed by Grand Jury Murder & AADW
"I couldn't be happier with the work of Mr. Brian and the rest of his team."

I recently had an event go down that could've put my life on stand-by and possibly pulled me away from my home state. I asked a man who was the best lawyer in the area and he said "Kelly Pace. They'll get ya right." The name had a ring to it. Just ...

- Landon Simmons

"Would definitely recommend!"

They are so nice and genuine in caring about helping your situation! Would definitely recommend!

- Hailey Jones

"Jeff and Brian work as a team which I loved."

Highly recommended Attorneys. They kept me so well informed about every detail of this process, and they're very very affordable. Jeff and Brian work as a team which I loved, and their paralegal, Brenda, is always there if you have any worries.

- Bryanna Chapman

"I can't put into words how grateful I am for the skill, wisdom, tenacity and heart of the attorney's at the Law Office as well as the staff."

I can't put into words how grateful I am for the skill, wisdom, tenacity and heart of the attorney's at the Law Office as well as the staff. Their candor, wisdom and guidance in each conversation assured me I was not walking this path alone. They ...

- Jamie Boersma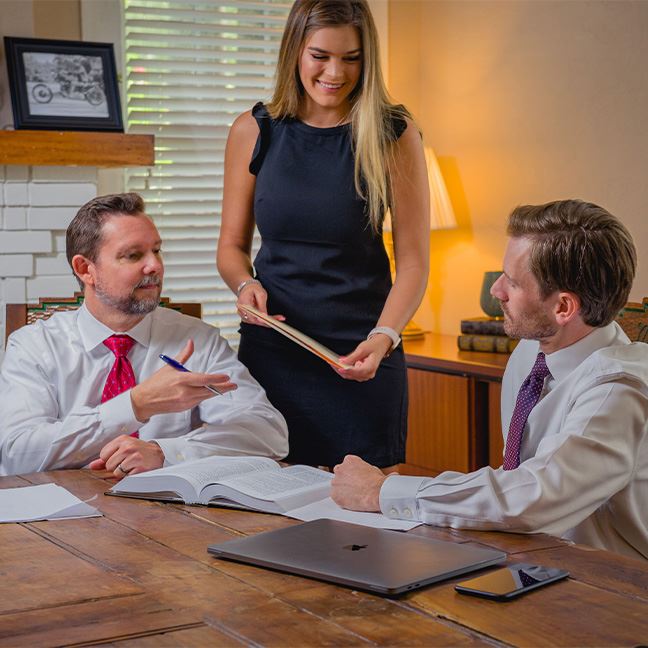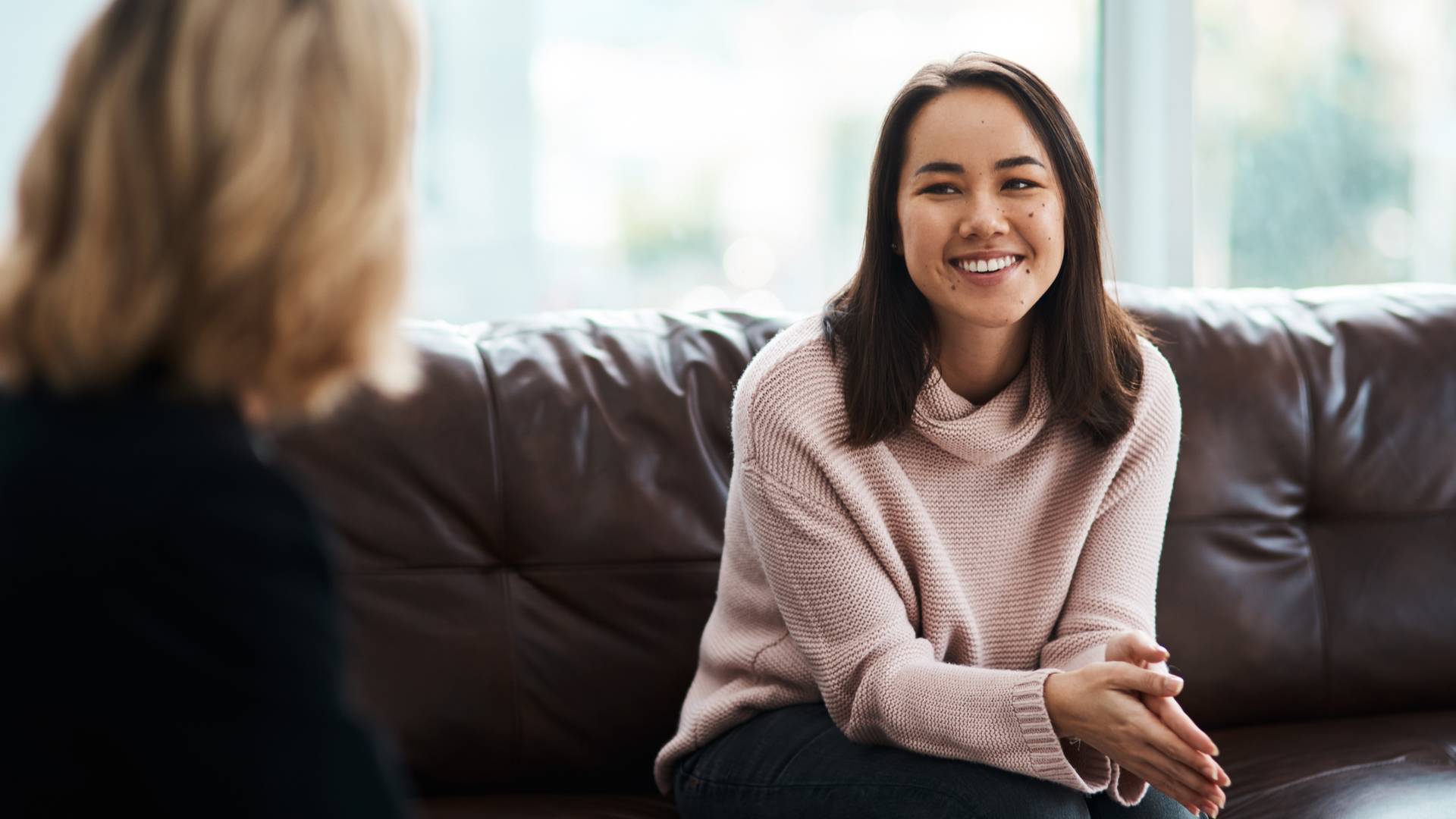 Free Consultation

We offer free consultations to get to know our future clients better and see how we can best suit their needs.

Accessible to Our Clients

Client satisfaction is our top priority. We are always available to assist our clients in their time of need.

We Truly Care for Our Clients

We are a compassionate and family-oriented firm. We take pride in getting to know our clients and how to best tell their story.

Go-To Firm for Drug Crimes

We practice in multiple facets of criminal law, however, we are known in the community as the go-to firm for Drug crimes.

Trusted & Respected

Our hard-working attorneys have gained the trust and respect of those in our community and the people we have served.

Decades of Experience

Our experienced trial lawyers have the skill and knowledge to protect your freedom and constitutional rights.