Second DWI/DUI Protecting Your Freedom Is Our Top Priority
Tyler, TX, Second DWI Lawyers
Representation for Those Charged with Second-Time DWIs in Cherokee County & Van Zandt County
A DWI/DUI offense occurs when an individual operates a motor vehicle with a blood alcohol concentration (BAC) of 0.08 or higher or when their normal mental or physical capacities are compromised due to ingesting alcohol and/or drugs. If a person is accused of engaging in such conduct after being convicted previously, they will be charged with a second DWI.
Second-time DUI charges in Tyler, Texas, should not be taken lightly. When facing this offense, individuals can expect to be confronted with a higher class of misdemeanor charge than a first-time offender. This means increased penalties, including steeper fines and the potential for an extended jail term. Additionally, repeat offenders are at risk of a longer driver's license suspension, which can significantly impact their daily lives.
Given the potential life-altering consequences, it's crucial to navigate your case with the assistance of an experienced attorney. They possess the knowledge and insights to seek optimal results, potentially minimizing the penalties you face.
At Rollings Wood & Pace, our lawyers defend individuals facing second DWI charges in Tyler, TX. With a track record of assisting thousands of clients through complex cases, we understand what it takes to build robust and individualized defenses tailored to our clients' circumstances.
Schedule a free consultation today to discuss your second DWI case with our legal team. Call (903) 408-3332.
Second DWI Laws in Texas
In Texas, a second violation occurs when a person commits a DWI while having a previous conviction for the same or a similar crime on their record. This means that if you've been convicted of driving while intoxicated in the past, a subsequent DWI charge will be treated as a second offense.
The primary statutes governing DWI offenses in Texas are Texas Penal Code § 49.04, which outlines the driving while intoxicated law, and Texas Penal Code § 49.09, which deals with enhanced offenses and penalties. These statutes provide the legal framework for what constitutes a violation.
Class A Misdemeanor Charge
A second DWI is a Class A misdemeanor in Texas. This classification is more severe than that for a first-time DWI (without any aggravating factors), typically a Class B misdemeanor.
For a second DWI, the minimum term of incarceration is 30 days, and it can go up to 1 year in jail. Additionally, individuals may face a fine of up to $4,000.
Driver's License Suspension
In addition to criminal penalties, a second DWI conviction can lead to the suspension of the individual's driver's license. Under Texas Transportation Code § 521.344, the suspension period can range from 180 days to 2 years. This suspension can significantly impact one's ability to commute and carry out daily activities.
Defenses and Legal Options
When facing second DWI charges, exploring potential defenses and legal options to protect your rights is crucial.
Potential Defenses
One possible defense strategy is challenging the legality of the traffic stop and subsequent arrest. If law enforcement did not have reasonable suspicion or probable cause to stop your vehicle or lacked proper procedures during the arrest, it may be grounds for dismissal or reduction of charges.
Another avenue to explore is challenging the accuracy of chemical tests, such as breathalyzer or blood tests. Errors in the administration or calibration of these tests can raise doubts about the reliability of the results.
How a Lawyer Can Help
A criminal defense attorney can conduct a thorough investigation into your case. This includes reviewing police reports, witness statements, and available video footage to identify weaknesses in the prosecution's arguments.
A lawyer can also consult with experts, such as forensic analysts or toxicologists, to challenge the validity of chemical test results or provide alternative explanations. This can be instrumental in building a strong defense.
Navigating the legal system can be complex and overwhelming. An attorney can provide guidance at every stage, from arraignment to trial, ensuring that you understand your rights and options.
Furthermore, your lawyer can work diligently to protect your constitutional rights, including your right to a fair trial and protection against self-incrimination.
Seeking Legal Counsel for Your Case
Time is of the essence when dealing with legal matters. By contacting an attorney promptly, you can ensure that your case is assessed thoroughly. This allows your lawyer to begin building a solid defense strategy immediately.
For those looking for legal representation, please get in touch with our second DWI lawyers in Tyler, TX, by calling Rollings Wood & Pace at (903) 408-3332.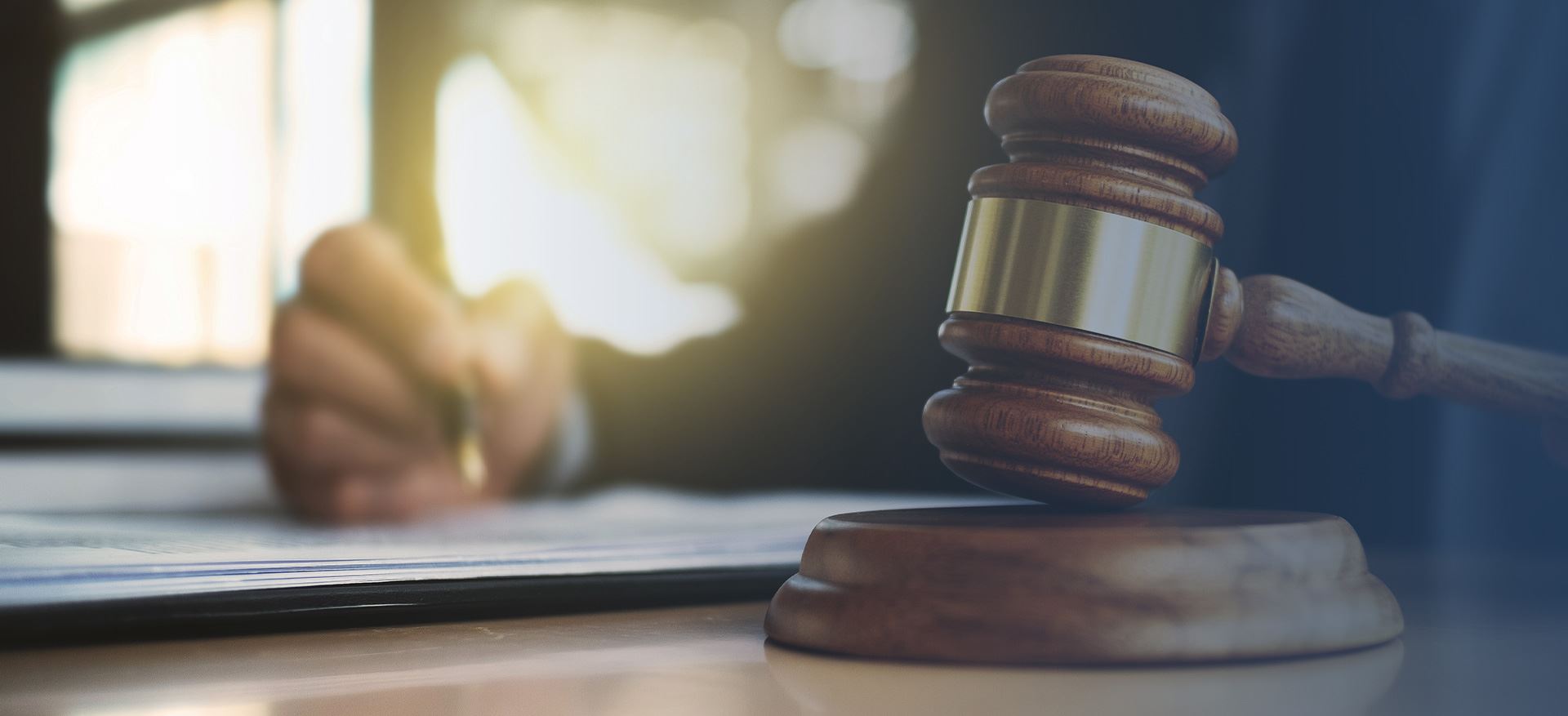 Our Results Speak For Themselves
Our top priority is to devise customized legal strategies that are tailored to the unique legal needs of our clients, no matter how simple or complicated their situations, might be.
Declined for Prosecution Driving While Intoxicated

Charges Reduced Driving While Intoxicated

Case Dismissed Felony Evading Arrest/Detention and Unlawful Possession of Firearm by Felon

Case Dismissed Manufacture/Delivery of Controlled Substance

No Billed by Grand Jury Murder

No Billed by Grand Jury Murder & AADW
"I couldn't be happier with the work of Mr. Brian and the rest of his team."

I recently had an event go down that could've put my life on stand-by and possibly pulled me away from my home state. I asked a man who was the best lawyer in the area and he said "Kelly Pace. They'll get ya right." The name had a ring to it. Just ...

- Landon Simmons

"Would definitely recommend!"

They are so nice and genuine in caring about helping your situation! Would definitely recommend!

- Hailey Jones

"Jeff and Brian work as a team which I loved."

Highly recommended Attorneys. They kept me so well informed about every detail of this process, and they're very very affordable. Jeff and Brian work as a team which I loved, and their paralegal, Brenda, is always there if you have any worries.

- Bryanna Chapman

"I can't put into words how grateful I am for the skill, wisdom, tenacity and heart of the attorney's at the Law Office as well as the staff."

I can't put into words how grateful I am for the skill, wisdom, tenacity and heart of the attorney's at the Law Office as well as the staff. Their candor, wisdom and guidance in each conversation assured me I was not walking this path alone. They ...

- Jamie Boersma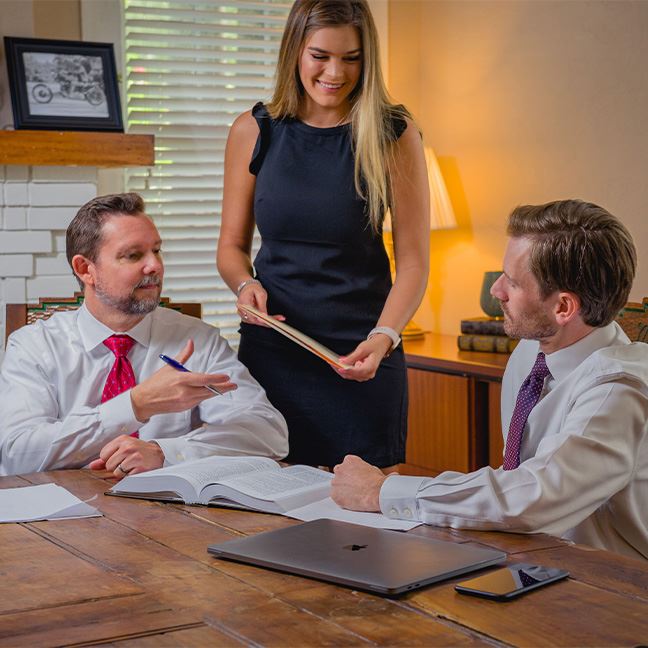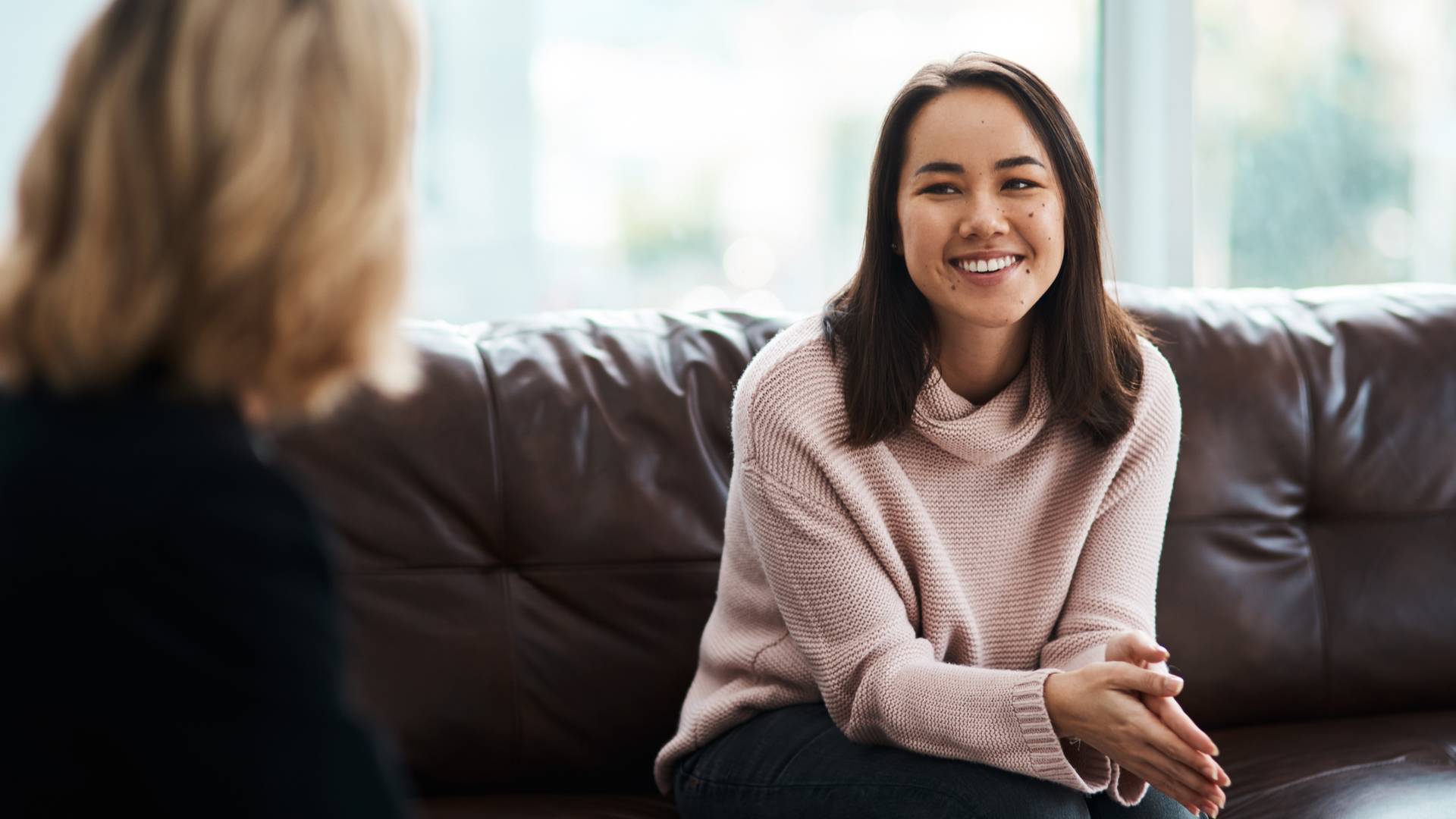 Free Consultation

We offer free consultations to get to know our future clients better and see how we can best suit their needs.

Accessible to Our Clients

Client satisfaction is our top priority. We are always available to assist our clients in their time of need.

We Truly Care for Our Clients

We are a compassionate and family-oriented firm. We take pride in getting to know our clients and how to best tell their story.

Go-To Firm for Drug Crimes

We practice in multiple facets of criminal law, however, we are known in the community as the go-to firm for Drug crimes.

Trusted & Respected

Our hard-working attorneys have gained the trust and respect of those in our community and the people we have served.

Decades of Experience

Our experienced trial lawyers have the skill and knowledge to protect your freedom and constitutional rights.